As the sewing bee is due back on our screens this February here are the first bees of the year.
As most of you who sew, I am excited about the Sewing Bee coming back to our screens on February the 12th on BBC. It is fascinating seeing how each candidate has learnt to sew, understand what drives them and how they each look at the same task and tackle it differently.
This is what I see in classes. We all are sewing, but there are lots of different ways to sew. Each of us has their own way of putting in a zip (some of you get me to do it, some only do invisible zips, others standard) and its the same with patchwork.
English paper piecing is a traditional way of making quilts traditionally used by our grandmothers and great grandmothers, using the garments that we had out grown, were no longer at their best and is a fantastic way of recycling and upcyling fabric.
As per my previous blog on community projects, I have discovered lots of bits of fabrics that are too small to make up something on their own without piecing these together. Coming from an industrial/factory background (from running factories and teaching in the clothing industry), I like to find quick and efficient methods of making things, getting the most out of the fabric, time and energy that is used.
Using the Accuquilt Go! machine which accurately cuts those squares and half square triangles and sashing, I have been playing to see how to use the colours and gorgeous sewing bee fabrics that I bought last year.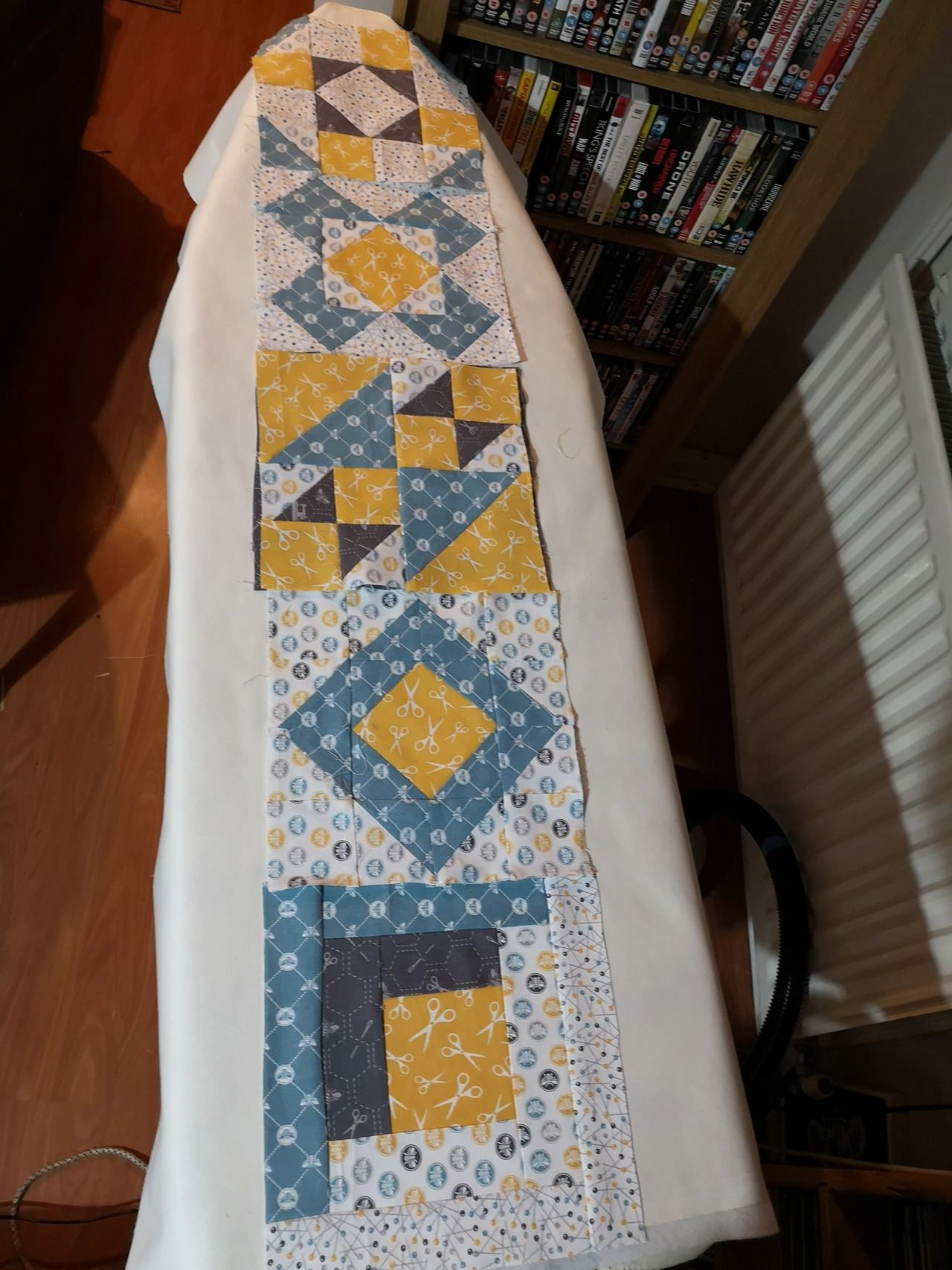 Using precision cutting dies, they are the same each time, taking some of the strain of getting it to match out of the sewing. My students love using these dies as they know that the squares and triangles will match so if it doesn't it has to be the sewing.
It always amazes me how changing a colour, depth of colour, position on the block, where the squares and triangles are placed within the square can make such a different look.
Each of these blocks is made using the same variations of fabric, yet they all look so different.
Which is your favourite?
Experimenting and trying different things out and seeing if they work is one of the ways we learn and grow. What are your aims and how would you like to grow your sewing this year? If you would like to learn how to create these and other blocks like them, please contact us.
Let us know - email us at info@sewnew.co.uk
Bee happy!
Cheers
Heather