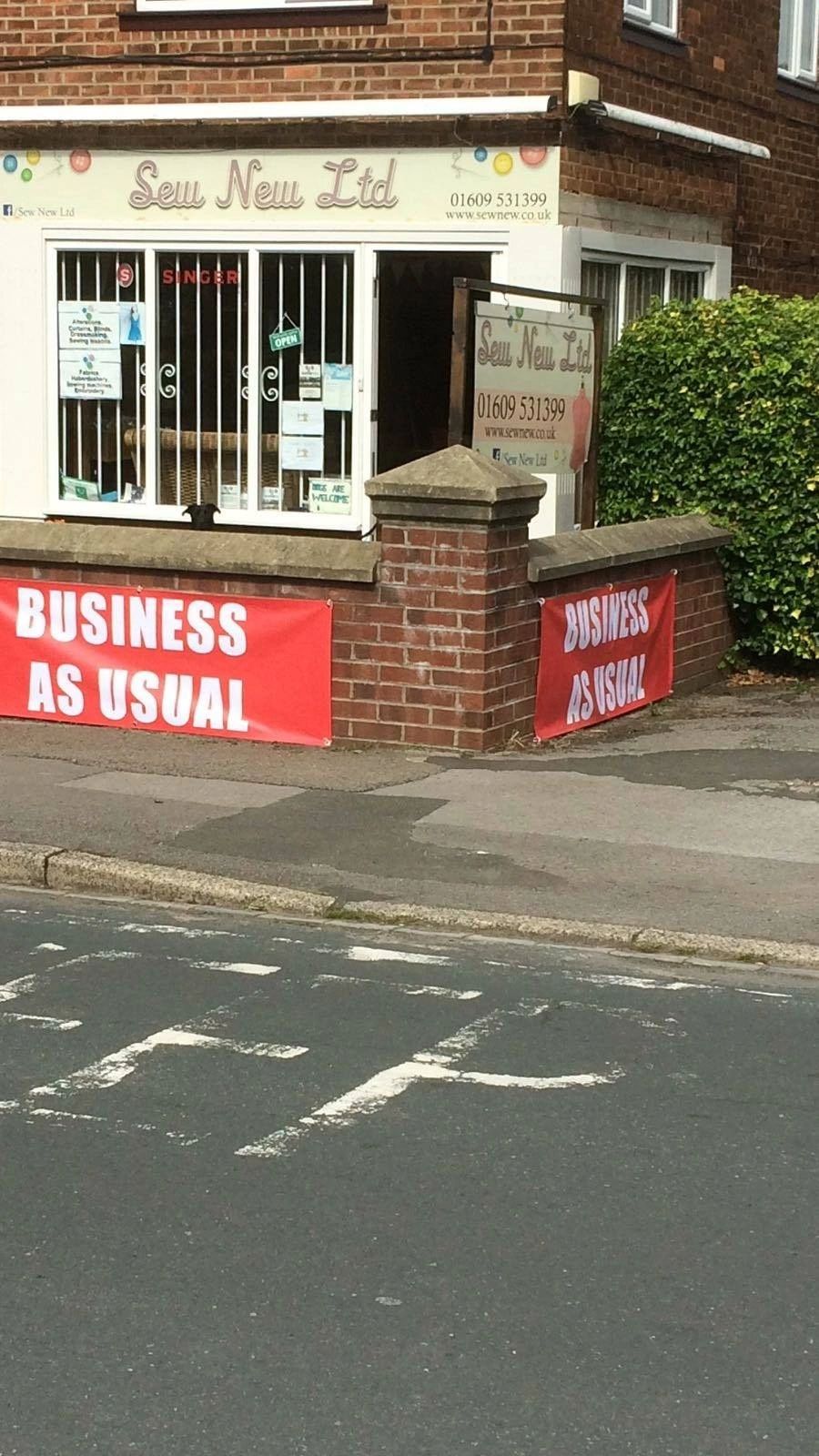 Thank you for all being concerned, but business as usual is the cry! The landlord is selling the shop and the house next door, however we are not moving, closing or changing in any way! The lease will transfer to whoever buys the property.
Your local shop is here to stay so we can continue to help serve the community, sew, provide a place to meet, knit and sew.
We can still make your curtains and blinds, bespoke dressmaking, fix your broken clothes, awnings, suitcases and all the other weird and wonderful things we get asked to fix.
We love to teach and improve your skills.....so you know what you have to do? Come to Sew New!